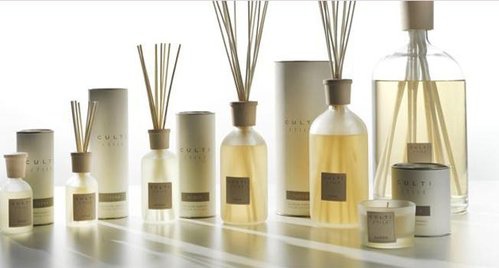 Perfumery is CULTI Milano, and CULTI Milano is perfumery. Ever since the brand was created twenty years ago by Alessandro Agrati, CULTI has made olfactory impulses into a lifestyle by allowing fragrances to be chosen according to personal preference. All fragrances are different, in fact, and each has its own character. They may be tailor-made to create the sensation you wish to produce and convey. Everything stems from a desire to bring people to the discovery of sensuality and well-being. What is the distinguishing feature of CULTI perfumes? Their olfactory structure is composed of a few simple elements blended together while bringing out each one individually through a method invented and kept 'secret' by Alessandro Agrati. It is no secret, however, that the quality of the products depends on the excellence of the raw materials, all of which are of extremely high quality and characteristic of the Mediterranean culture. The secret lies in carefully studying which materials to use and how to blend them to create pleasure, thus giving life to fragrances that are always subtle and never overpowering.
After twenty years of creating room fragrances and inventing new ways of releasing them into the air (such as the steam-treated reed sticks for the permanent diffuser or the different atmospheres like the large Magnum bottles or fabric spheres that hold and diffuse the fragrance for long periods of time), CULTI decided it was time to 'organise' their creations. This they did by giving the fragrances in a new appearance – or, rather, two new appearances: the collections STILE RITUALS and DÉCOR RITUALS. Two distinct types and styles of fragrance holders, which now include the whole range of CULTI's fragrances – both the traditional fragrances and the newest creations. In all there are 24 fragrances, 12 for each collection. It is important to note that CULTI room fragrances are produced from the same basic ingredients as those of women's and men's perfumes. With regard to the ingredients used, in fact, CULTI dedicates the same care and attention to room fragrances as to personal perfumes – an extraordinary guarantee of quality that is recognised worldwide.
STILE RITUALS A round and tubular box enclosing something precious for our well-being – this is the container of the collection, sensually clothed in shades of sand and warm grey, which 'protects' a bottle in delicately frosted glass, with a fabric label and a cap made ​​of maple wood. "My inspiration came from my childhood," explains Alessandro Agrati; "the shapes of the fragrance bottle and tubular box were inspired by vivid memories of old milk bottles and tin cans." This might be defined as Culti's most heartfelt and romantic range, born of the feeling for and desire to relive special moments in view of the future. DECOR RITUALS The containers of the DECOR line have a linear and well-defined character. Inspired by elegant architecture, both the outer container and the glass bottle inside are simple and sober in shape, instantly recalling style and design in the new image of the collection with its pure, essential lines. A minimalist, innovative style made of traditional elements reinterpreted in a modern key and characterised by an appealing design. TECHNICAL CHARACTERISTICS In both the STILE and the DECOR lines great importance is given to details. Nothing is left to chance; everything is studied, designed and created to produce the tactile sensations we wish to experience and to convey, which are then combined pleasurably with the olfactory perceptions evoked by the fragrances.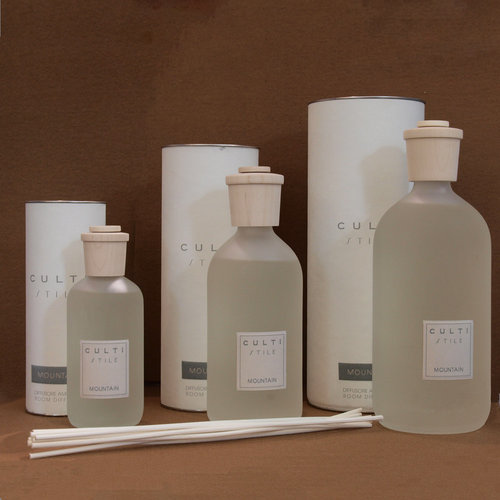 噹噹噹~~好消息!! 雖然CULTI Milano香氛的門市價格實在不斐,還好V媽公司每個月都有固定的從歐洲選購傢俱飾品走貨櫃回台,其中當然也包含了各種不同香味的CULTI Milano擴香,要是有興趣的朋友也歡迎聯絡V媽,好東西要與好朋友分享唷。CULTI官網: http://www.culti.it/

『維多利亞國際(玉珏國際有限公司/53337664)』為一義大利跨國企業在台灣專業「傢俱配置顧問」公司,提供【跨品牌頂級傢俱整合】服務。一般門市,只能提供美國或歐洲單一(少數)品牌,維多利亞國際可同時提供上百種歐洲及美國傢俱、燈飾、床墊、地毯及家飾品牌,單一窗口保證提供客戶最具競爭力的「歐美原廠同步價格」及整合型的「頂級售後保養服務」。我們更配置有「北部」、「中部」、「南部」等專任業務顧問服務團隊。非常歡迎您的蒞臨與參觀,包含三個服務地點:
◎ 極景「門市」
◎ 青山「VIP實品屋」
◎ 御寶「旗艦店」
提供各種歐美頂級品牌傢俱/燈飾/地毯/床墊,及原廠皮樣/布樣/木樣供選擇。多達上百種十七、十八世紀純手工工法進口威尼斯鏡及CULTI擴香現貨供參觀挑選。官網:www.victoria-deco.com

V媽