子宮椅 - 沙裡寧 Womb Chair – Saarinen
History: The Womb Chair is probably one of the most comfortable Saarinen chairs in history. Made in 1948 as a request by Florence Knoll, the chair was manufactured just for and by her!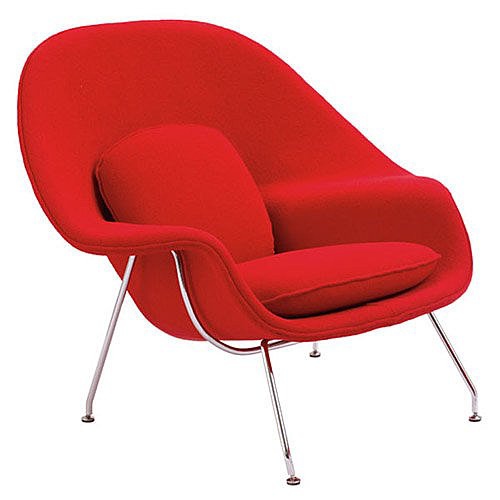 子宮主席用法:憑藉其設計的搖籃形成一個寬鬆的座椅位置,子宮椅子是非常適合現代居室音,或者是一片安靜的角落,人們可以脫掉鞋子,打瞌睡這個小片天地。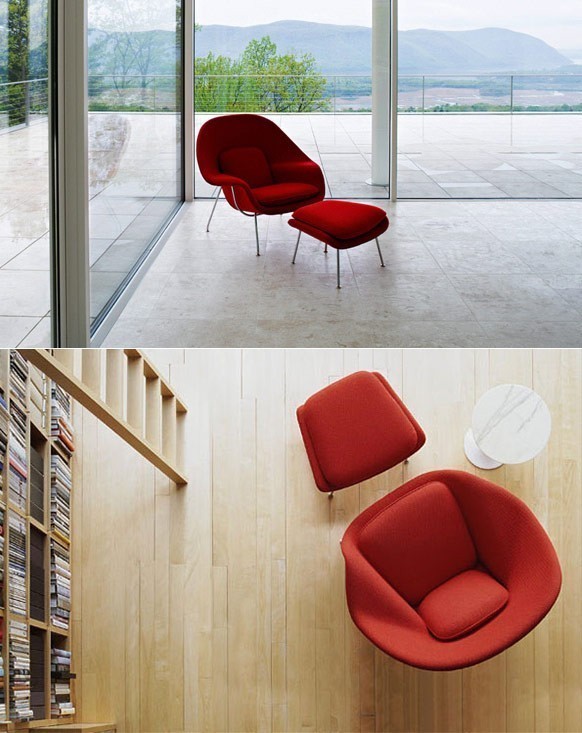 必比登椅 - 艾琳灰色 Bibendum Chair – Eileen Gray
History: The Eileen Gray Bibendum Chair is one of a kind for its form and function with its tubular torso and plush lounge seating. It was created in the early 1920's for a millionaire who commissioned Eileen Gray to design her home from the ground up.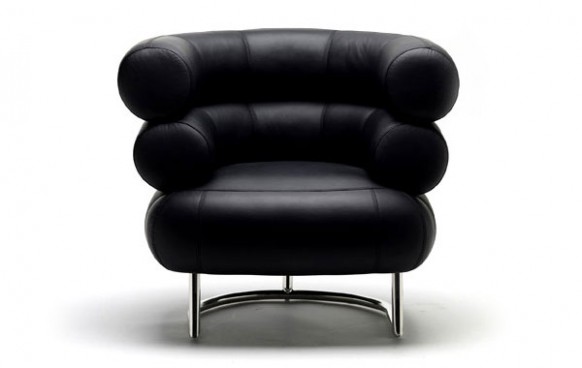 必比登主席用法:這種多用途的過小椅子將發揮現代家庭的任何樂趣,其彎曲的線條和形狀對比抗禦自然元素,如木材或石頭。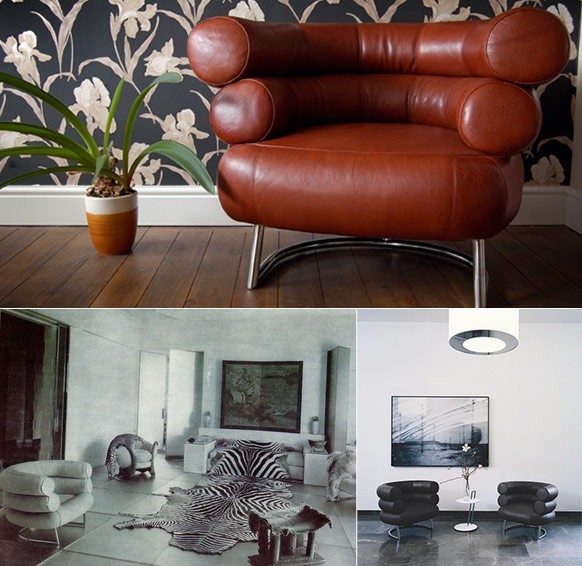 佛羅倫薩主席 - 佛羅倫薩克內爾 Florence Chair – Florence Knoll
History: This 1954 Florence Chair was part of a collection by Florence Knoll known as "fill-in pieces" which were clean lined and boxy but became modern classics because of the versatility they offer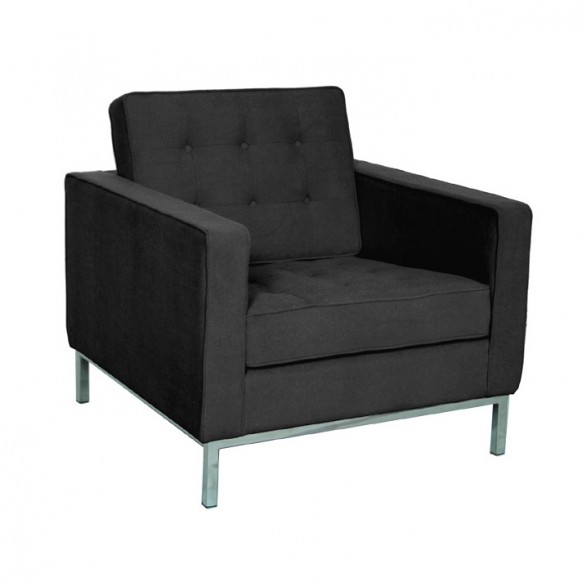 佛羅倫薩主席用法:我們要強調這個椅子使用彩色或印刷面積地毯與有機形邊桌為增加興趣。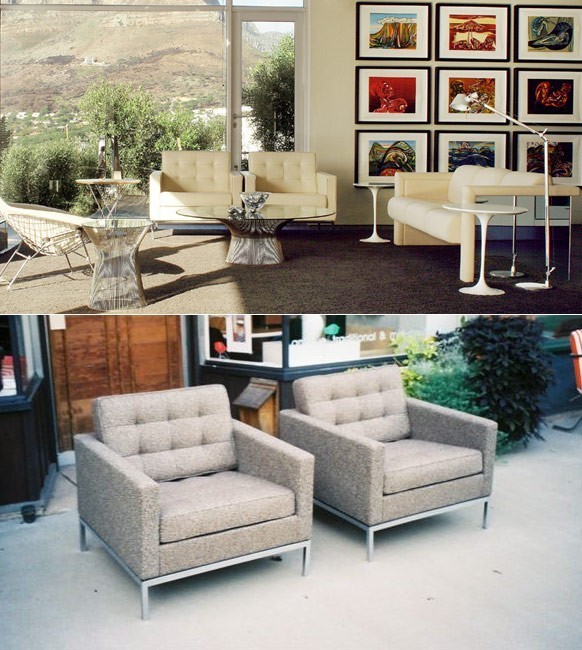 椰子椅 - 喬治納爾遜 Coconut Chair – George Nelson
History: Another modern classic is the Coconut Chair by George Nelson who began designing furniture for Herman Miller in the 60's. This iconic design resembles a coconut and is super comfortable to lounge in.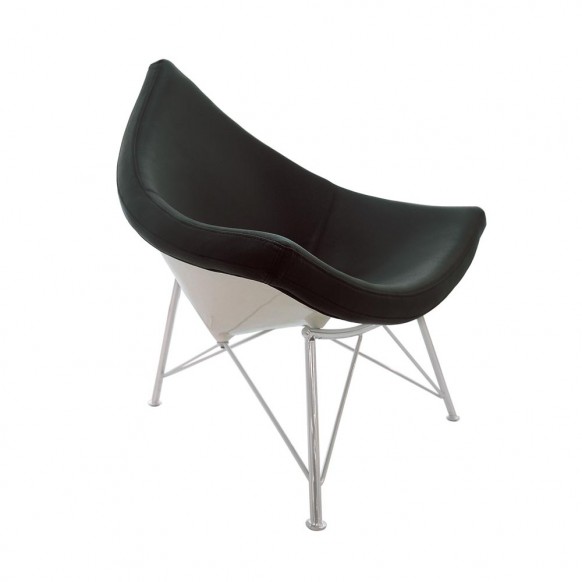 Coconut Chair usage: The Coconut chair is the perfect focal point for any room and would happily stir up conversation with anyone who feasts their eyes on it.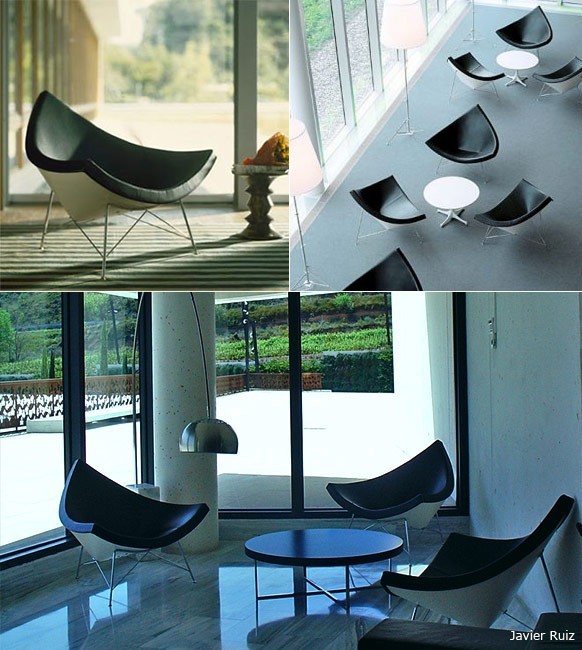 威什伯恩主席 - 韋格納 Wishbone Chair – Wegner
History: The Wishbone Chair was designed in 1950 by Hans Wagner. This boney chair was thoughtfully crafted with a practical purpose for every back rail and armrest.
威什伯恩主席用法:這些椅子是完美的餐桌椅,也很適合當工作椅或側椅在臥室或門廳。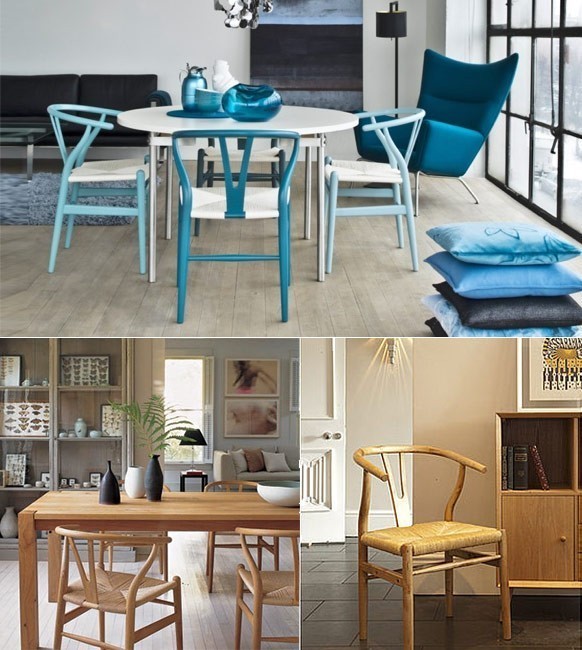 Risom躺椅 - Jens Risom Risom Lounge Chair – Jens Risom
History: The Risom Lounge Chair designed by Jens Risom in 1941 is the most casual high end lounge chair of its time! Inspired by Scandinavian design and using woven cotton webbing with wood, this design has become a classic in defining modern casual living.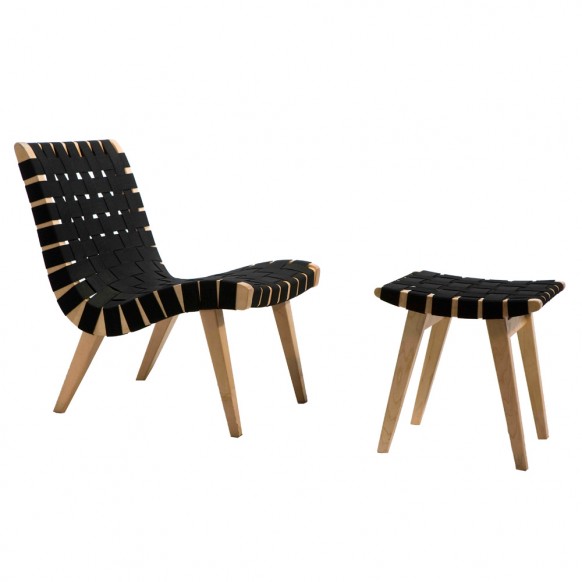 Risom躺椅用法:這是多功能休閒椅,可適應任何個人品味和風格。 它可以放置在一個家庭室,圖書室,孩子的臥室或休息區,一個現代化的當代觸摸式。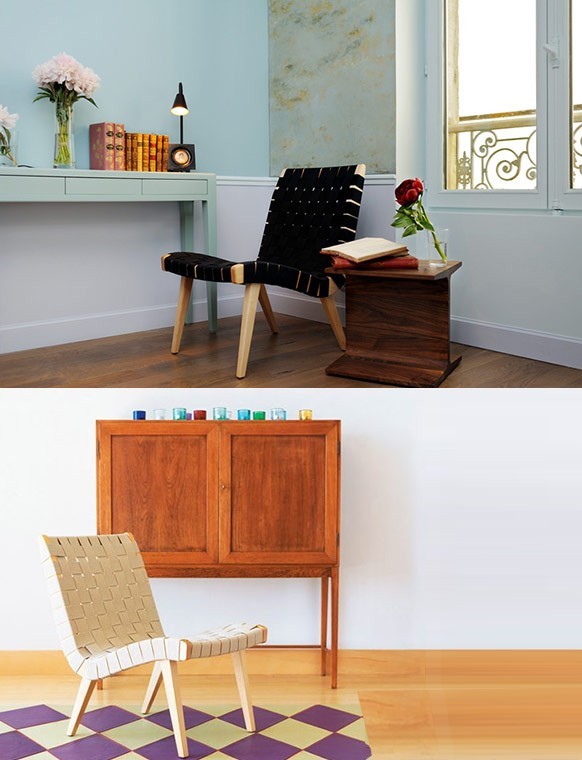 LC4超硬躺椅 - 勒柯布西耶 LC4 Chaise Lounge – Le Corbusier
History: Also known as 'the resting machine', the LC4 lounge chair gives you a lot to rest your eyes on. Designed by one of the great pioneers of modern architecture and furniture design, Le Corbusier really nailed the essence of relaxation with this one in 1928. This lounge chair was far beyond its time and still resembles a post modern piece of art, which coincidentally is permanently displayed at the Modern Museum of Art in New York City.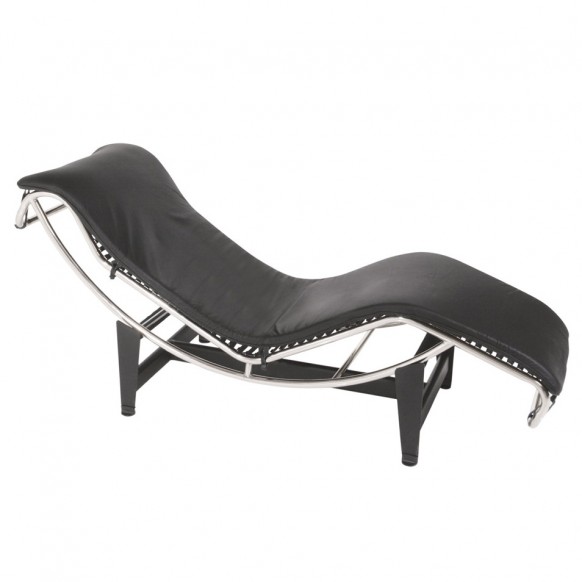 LC4超硬躺椅用途:最適合一個超現代的空間,它可以軟化由一個當代面積地毯坐落在辦公室或客廳旁邊的一個高大的外來植物,甚至是一個不錯的組合書櫃的顏色和紋理。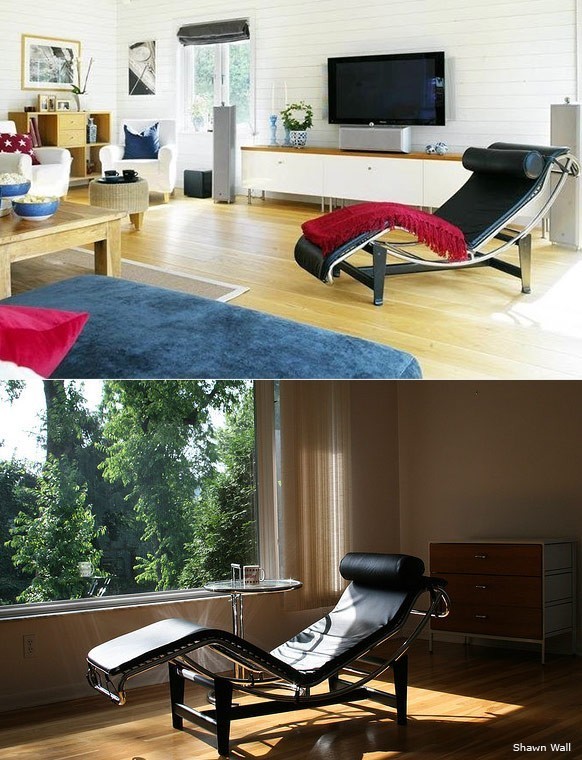 LC2和LC3的單人沙發 - 勒柯布西耶 LC2 and LC3 Armchair – Le Corbusier
History: The LC2 Petit Armchair is the mini-me version of the Grand Comfort Chair designed by Le Corbusier in 1928. The difference between the two are that the LC2 is more compact, and the LC3 has down-wrapped cushions that create a softer look and feel. They both possess highly dense seating and a cube shaped body with a cut out for seating that provides maximum comfort in small spaces where design should never be compromised in the absence of floor space.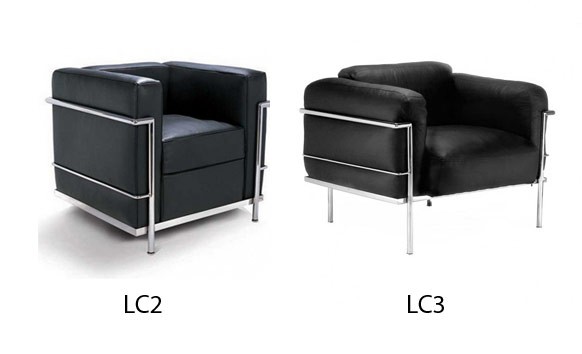 LC2 and LC3 Armchair usage: The chair works nicely in a modern space against brilliant hardwood floors and a collection of eclectic accessories you've acquired from your travels abroad.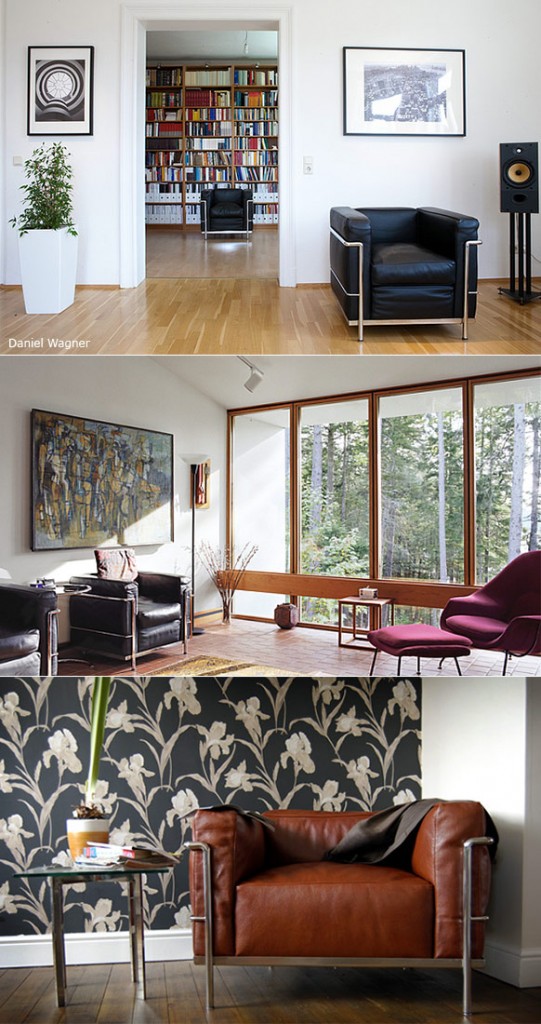 LC7扶手椅 - 勒柯布西耶 LC7 Armchair – Le Corbusier
History: Le Corbusier was one of the most influential architects of the 20th Century and still managed to pull off some of the greatest furniture designs in history. The LC7 armchair has the perfect proportions for a chair composed of mostly polished chrome frame.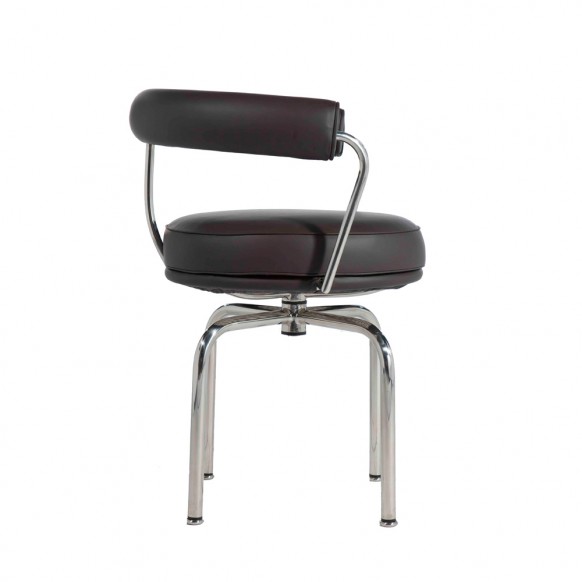 LC7扶手椅用途:其有趣的線條,成為一個充滿活力的餐椅,也適合任何藝術工作室作為辦公椅。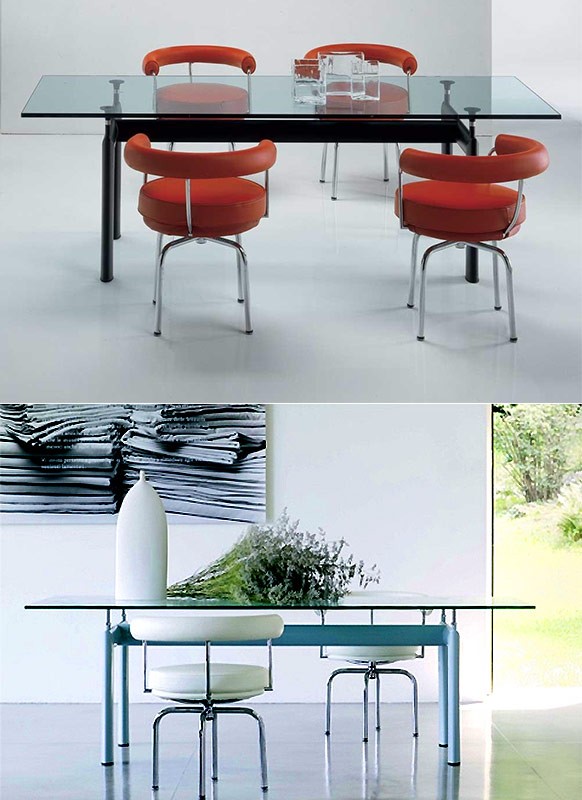 瓦西裡椅 - 馬塞爾布羅伊爾 Wassily Chair – Marcel Breuer
History: Designed in 1925 by Marcel Breuer, the Wassily chair is artistic, funky and timeless with its lightweight construction and dynamic lines. Also known as the Model B3, the Wassily was revolutionary for the manufacturing methods and innovative use of bent steel tubes and canvas.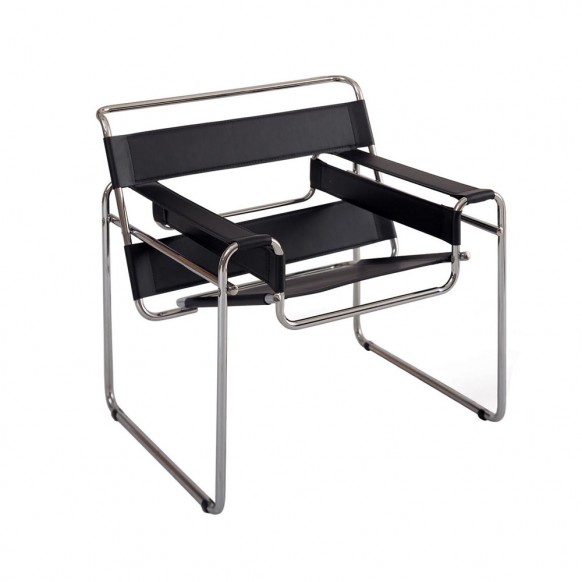 Wassily Chair usage: With an urban flair, this sculptural chair would be stand out amongst natural materials like stone, brick and wood and would compliment any living or dining space in a modern home.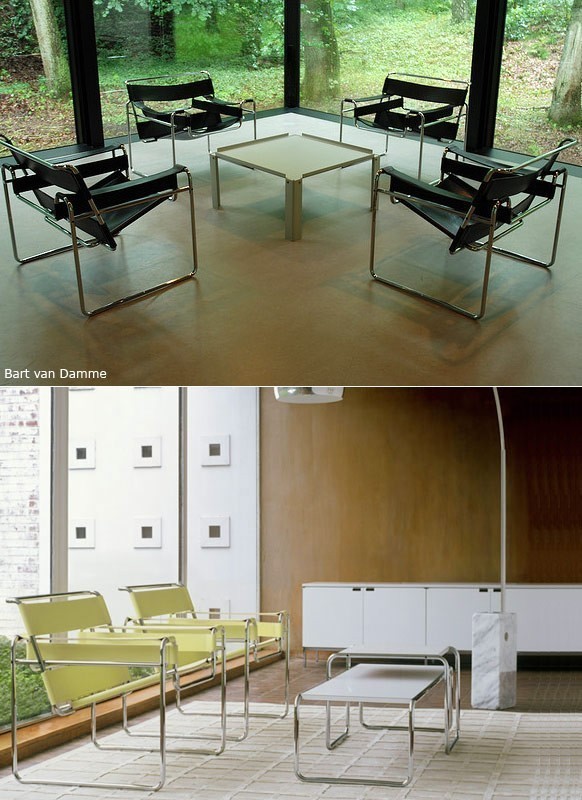 小鬱金香椅 - 保蘭 Little Tulip Chair – Paulin
History: Pierre Paulin designed the little Tulip chair in 1965 which was a spinoff of the big Tulip chair. Its back and arms open up like a flower blooming away from the seat.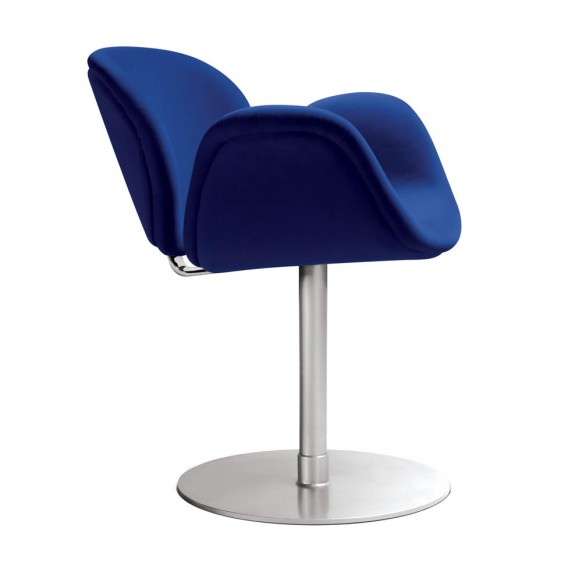 Little Tulip Chair usage: The little Tulip makes a great side, dining and desk chair and would look great in a modern or traditional space.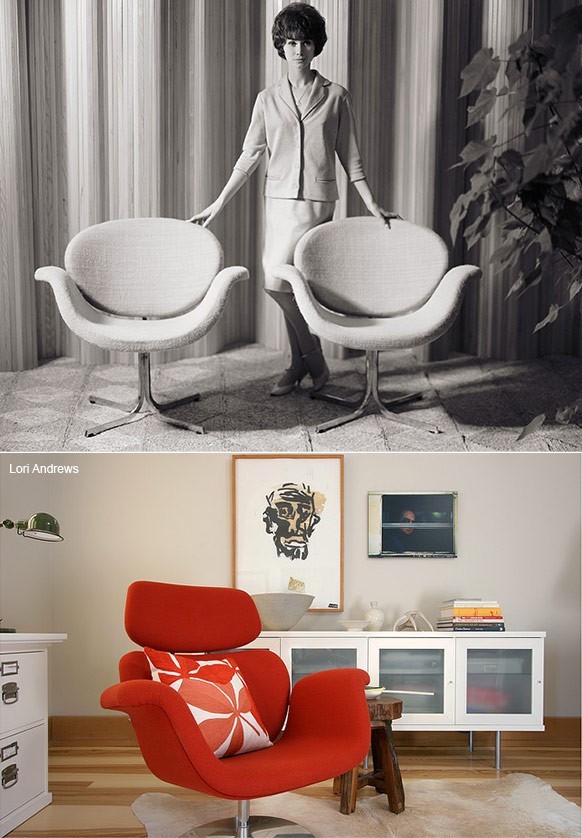 錐主席 - 弗納潘 Cone Chair – Verner Panton
History: The Cone Chair by Verner Panton is popular for its cone shaped silhouette and striking color. It was designed for a Danish restaurant in 1956 but today is used in many settings including bars, lounges, hotel lobbies, and conference rooms.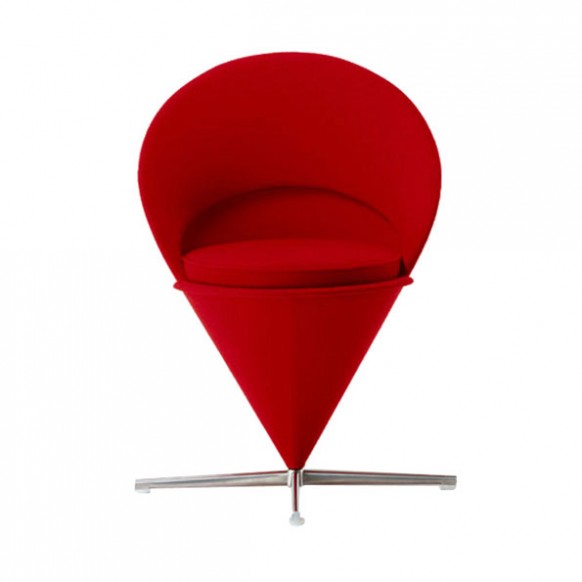 Cone Chair usage:This fun chair would be stunning in a lounge or office since the base in on a swivel and the back is tall enough for a king or queen.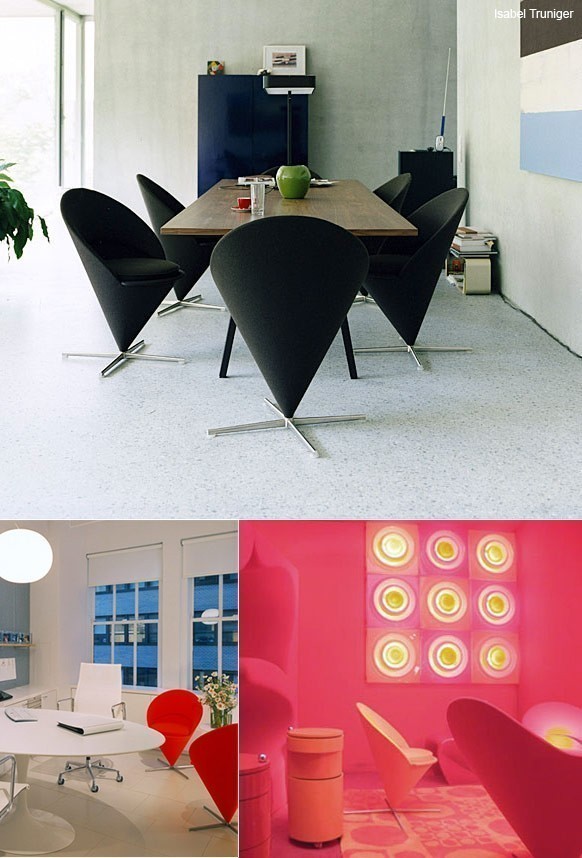 心椅 - 弗納潘 Heart Chair – Verner Panton
History: Similarly flamboyant is the Verner Panton Heart chair which was made a year after the Cone and given its name for obvious reasons. Given a contemporary interpretation of the classic wing chair, the Heart has retro style and seems fitting in open spaces with high ceilings like restaurants, bars, and hotels.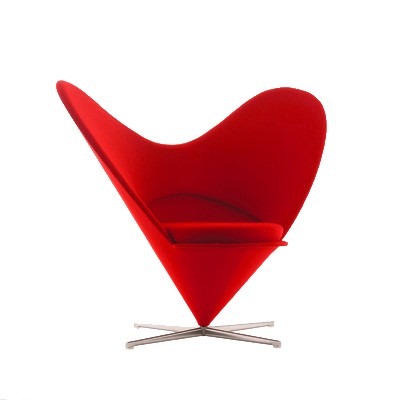 心主席用法:這把椅子也很好看在開放的現代時髦的閣樓空間,與其他休閒家具。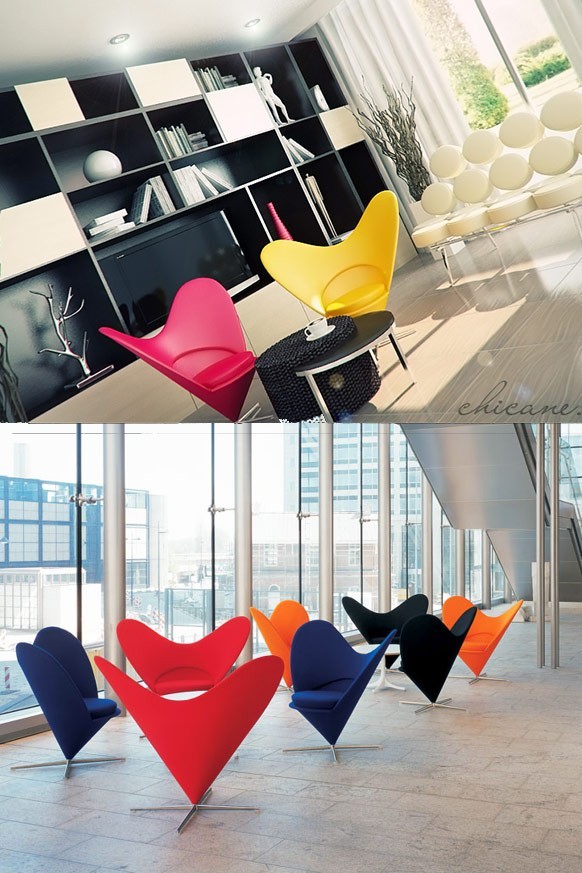 S椅子 - 弗納潘 S Chair – Verner Panton
History: This classic award winning chair called the Panton S chair by Verner Panton was created in 1967 and is quite popular among modern design aficionados. Panton created the first single-form injection-molded plastic chair and went on to design the S chair for the demand of its eye catching curves.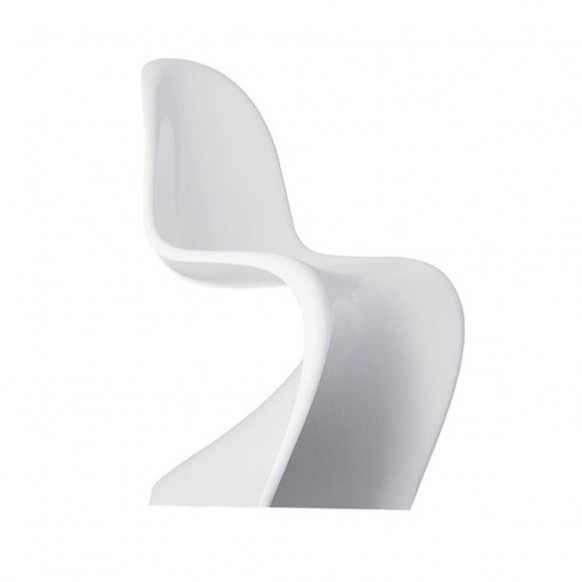 S Chair Usage: This chair looks amazing in any style home as a dining or office chair and complimented with classic accents to balance the modern sleekness of this chair.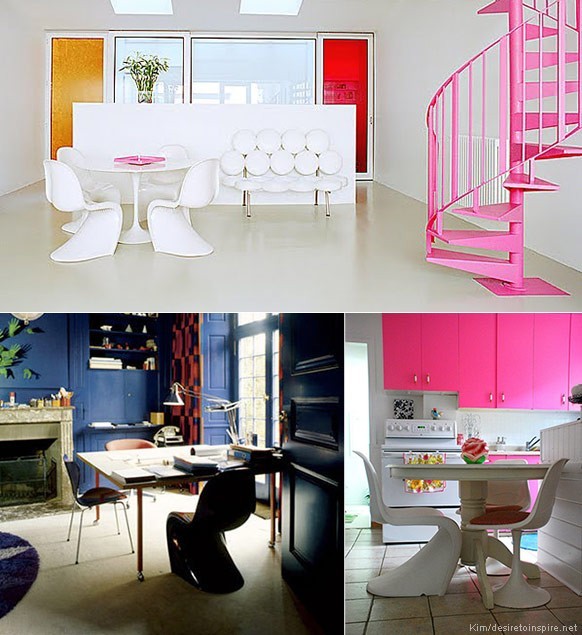 電暈主席 - 保羅 Volther Corona Chair – Paul Volther
History: The Corona Chair by Paul Volther was produced in 1968 and is simply a striking piece of furniture with its seemingly floating spine. Originally crafted from solid oak, different materials were trialed to find that steel was the best way to mass produce it.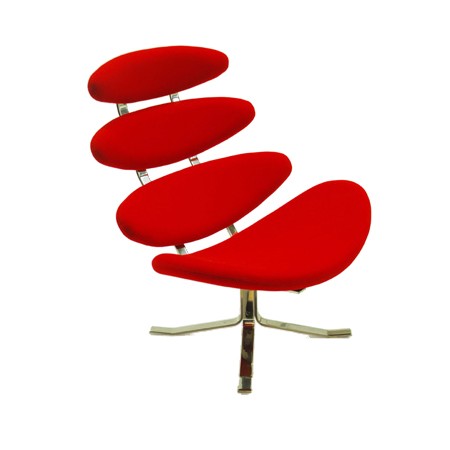 電暈主席用法:這把椅子很適合現代休閒空間.它讚揚了基本家具和裝飾配件貫穿始終,平衡的視覺重量在這把椅子。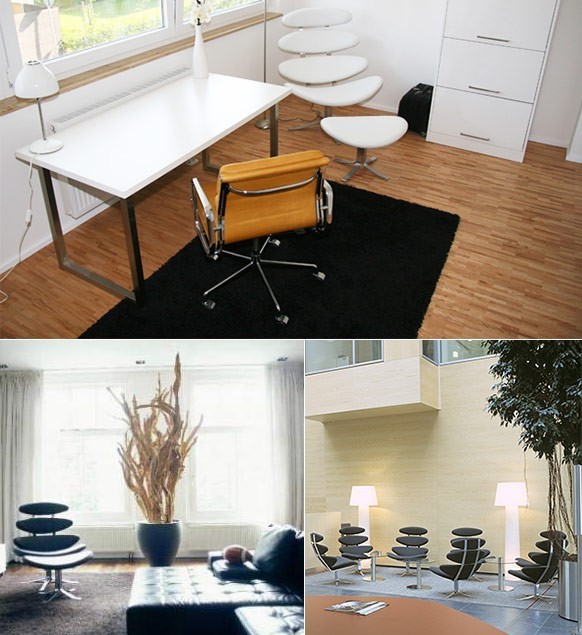 『維多利亞國際(玉珏國際有限公司/53337664)』為一義大利跨國企業在台灣專業「傢俱配置顧問」公司,提供【跨品牌頂級傢俱整合】服務。一般門市,只能提供美國或歐洲單一(少數)品牌,維多利亞國際可同時提供上百種歐洲及美國傢俱、燈飾、床墊、地毯及家飾品牌,單一窗口保證提供客戶最具競爭力的「歐美原廠同步價格」及整合型的「頂級售後保養服務」。我們更配置有「北部」、「中部」、「南部」等專任業務顧問服務團隊。非常歡迎您蒞臨參觀門市,包含兩個服務地點:
◎門市:多達上百種十七、十八世紀純手工工法進口威尼斯鏡及CULTI擴香現貨供參觀挑選。
◎ VIP實品屋:展示各種歐洲及美國頂級品牌傢俱/燈飾/地毯,提供原廠皮樣/布樣/木樣供選擇。官網:www.victoria-deco.com

V媽